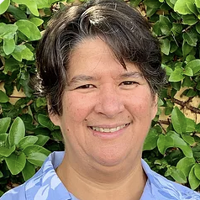 Bordallo: OB-GYN Crisis Doesn't Mean Pregnant Moms Can't Safely Have a Baby | New
It is undeniable that the shortage of obstetrician-gynecologists on the island or has had an impact on the care of pregnant women, their babies and elderly women. But, as with all things, there are different perspectives on the extent of the crisis.
The Guam Daily Post spoke with Isa Muna, a mother who welcomed the birth of a baby boy Tuesday at Guam Memorial Hospital. She spent the last nine months of her pregnancy and then delivered a newborn baby amid the OB-GYN care crisis, but she never would have known if it hadn't been for some recent news. .
"I was able to be seen within three weeks of calling Dr. Gable. I was in my first trimester," Muna said.
Prior to this pregnancy, Muna suffered the loss of her newborn baby. When she found out she was pregnant again, she contacted her OB-GYN to ensure the safe birth of her son, who is now a few days old.
"I received very good care in the hospital from my doctor and the staff, especially with what happened during my last pregnancy. I was not a high risk pregnancy, but I explained to my doctor what happened to make sure I had options on what I could do. He made me feel like he was very concerned about making sure I had a safe delivery," Muna said. "He assured me that I would have the best care and I did. Even the nurses there, they really let me know what's going on with my baby. Personally, I can say that I did not feel any impact from the health crisis because I received the best care.
For Muna, the 50-year-old building and 40-year-old labor room design did not negatively impact the care she or her son received.
Current delivery rooms are based on a 40-year-old model, which moves the expectant mother about three times as she progresses through labor. The model is still used by hospitals today.
The need for a maternal health department at GMH was highlighted as news of the crisis facing women spread on Friday. But, as obstetrician-gynecologist Dr. Annie Bordallo has pointed out, quality of care, which is at the center of the OB-GYN care crisis, is not measured by the aesthetics of a room.
"That you have to move three times doesn't make it dangerous. The quality of care is determined by your doctors and nurses, who are attentive, and by the equipment," Bordallo said.
Mothers have been giving birth since time immemorial, the experience is, for the most part, natural.
"It's an almost natural specialty. We need very little equipment to provide good care. Also, we usually treat healthy young women, it's the occasional patient who needs an intensive care unit," Bordallo said.
"Every day, all of us who deliver babies to hospital feel like we are providing safe care. I don't think I've ever gone to the hospital thinking, "Oh my God, my patient has to move into this room that's going to cause a problem for the baby or the mother. It is inconvenient but it does not affect the quality. This can affect the patient experience and yes, we would like to have a more pleasant experience for our patients.
But that doesn't mean pregnant moms can't safely have a baby.
"We deliver 200 babies a month and, really, again, most OB-GYNs, we have midwives delivering babies, we have family doctors delivering babies. We have to support that part of the practice," Bordallo said.
Although Muna's pregnancy and delivery were positive, doctors agreed that when it comes to moms-to-be being able to see an OB-GYN, it's tough. But, not unique to Guam, according to Bordallo.
"I think there is a crisis everywhere. I think maternity hospitals are closing all over the country. There are many areas where there are OB-GYN shortages. Here in Guam, it's hard to get doctors to stay, so yeah, patients are having a hard time getting in," Bordallo said.
The shortage of OB-GYNs does not exist for lack of trying to recruit – in any case, hiring doctors, whether private or public, is difficult.
"We have tried to hire replacements, but we are not getting any results. So I think part of that is about our reimbursements or salaries here certainly when we're not getting hits we try to raise the salary but I think that's a much bigger issue than OBs -GYN themselves," Bordallo said.
Making better use of OB-GYNs here on the island is one way to stabilize care.
"For them to see high-risk patients and certainly if you have primary care services, your family practice can see patients in the first few weeks. They can order an ultrasound, they can listen to a heartbeat. I think it's really a system problem. People can get together and train their employees to provide these basic services early on and do a risk assessment. But again, this requires discussion between all vendors," Bordallo said.
The OB-GYN encouraged attention to be placed on finding solutions to solve the complex problem, such as using the human resources at hand.
When asked if the few obstetrician-gynecologists were handling the patient load well, Bordallo spoke candidly.
"No, there are more patients than us, so who suffers? Of course, the gynecology patient suffers because unless she has cancer, someone who needs a Pap test is the one who is delayed because OB patients can't wait," said Bordallo said.
Again, it came down to training.
"My nurse practitioners can do Pap tests. They don't need an OB-GYN to do pap smears. Family doctors and primary care doctors can do Pap tests. A lot of contraception, placement of intrauterine devices, a lot of basic gynecological care needs to be moved to primary care clinics," Bordallo said. "These are ways to alleviate the shortage. I don't know how it's going to change, we're all getting older," Bordallo said.
This isn't the first time Guam has faced a shortage of obstetrician-gynecologists. In fact, Bordallo remembers returning to Guam as the new OB-GYN decades ago.
"The community obstetrician-gynecologist looked after all the patients, even those who didn't have a doctor. We were the ones delivering them to the hospital and the pervasive attitude at that time was: "Wow! Thank goodness you came home because we are so small," Bordallo said.
During his first years of practice on the island, there was a brief period when too many obstetrician-gynecologists from the US Naval Hospital were allowed to work with the local community and at GMH.
"There was a lot more access for a few years and then they downsized. They went back to Naval Hospital and weren't allowed for quite a while, probably five to 10 years, where they didn't have enough staff to be able to go out and help the community," Bordallo said.
At the time, GMH was busy enough with pregnant moms to have to hire hospitalists, obstetricians-gynecologists who only give birth in hospitals, had no doctors or prenatal care at the Health Directorate. public and social services.
Guam's rotation of obstetrician-gynecologists comes and goes.
"There are times when we're short and currently people have an emergency, people are retiring or thinking of retiring and so it's harder to come in to see someone. But again, I can't think of a specialty where that's not true," Bordallo said.
There are many different circumstances today that stress the system.
"I think everywhere is declaring an emergency. This is a national problem. It's always a crisis. Do we need to continually talk about this and scare people or do we really need to rethink how we deliver health care," Bordallo said.
She said the focus must be on building a healthier population.
"Everyone is trying to rethink how to get less high-risk patients who need less complex care? We need to be a healthier population. Give our kids better food, educate them and get them playing again," Bordallo said. "People have to be ready to come together and talk about what we can do tomorrow, what we can do a year from now, the best strategies and a lot of us are talking about that. … We need to be able to share, disagree and discuss.
With the rise in the number of high-risk pregnancies today, she said a less healthy population has been one of the factors in the crisis.
"I think the big change over the last 20 years is that we've become less healthy. So the investment is not in getting more out of us, the investment is in how to make people healthier," Bordallo said.