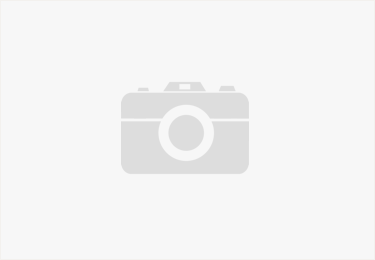 (BPRW) Environmental Defense Fund expert Heather McTeer Toney and Moms Clean Air Force's Almeta E. Cooper available to highlight intersection of Juneteenth and climate action | Press Releases
(BPRW) Environmental Defense Fund expert Heather McTeer Toney and Moms Clean Air Force's Almeta E. Cooper available to highlight the intersection of Juneteenth and climate action
EDF and Moms Clean Air Force continue their call for bold climate action
(Black PR Wire) Washington, DC – Environmental Defense Fund (EDF) and Moms Clean Air Force acknowledge and honor the hope held by 250,000 enslaved Black Texans as they waited released two years after the signing of the Emancipation Proclamation. Healthier communities, reduced costs for families, and climate action are worth fighting for and keeping hope alive this Juneteenth, especially for Black American communities disproportionately impacted by environmental injustices.
Available Monday, June 20, EDF experts Heather McTeer Toney and Almeta E. Cooper are available to connect Juneteenth, black liberation, and the historic opportunity to create jobs and equitable change with federal climate investments :
Heather McTeer Toney, EDF's Vice President for Community Engagement, works with a wide range of stakeholders and constituencies – such as mayors, faith-based organizations, unions and universities – to support and place people at the center of climate solutions. Heather offers innovative, scalable, and equitable community engagement strategies that demonstrate the variety of benefits of climate action.
Almeta E. Cooper, National Manager for Health Equity, lends her expertise to all aspects of Clean Air Force Moms work, with a particular focus on the community health equity program. Her work on clean air and climate justice issues for Moms Clean Air Force is a natural progression from her 30-year career as an executive, lawyer and advocate for organizations focused on health care, equity in health and women and girls.
There is a lot of work to be done to advance environmental justice and a path to 100% clean electricity and transportation. EDF and Moms Clean Air Force continue the call for bold climate action from the public and private sectors.
If you would like to arrange an interview with Heather and/or Almeta, please contact Cecile Brown or Flo McAfee.
The content and opinions expressed in this press release are those of the authors and/or companies represented, and are not necessarily shared by Black PR Wire. The author(s) and/or companies represented are solely responsible for the facts and the accuracy of the content of this press release. Black PR Wire reserves the right to reject a press release if, in Black PR Wire's opinion, the content of the release is unsuitable for distribution.