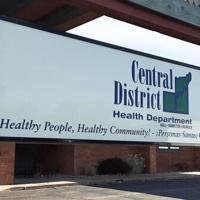 Central District Health Department Approves Staff Retention Bonuses Amid Pandemic | Grand Island Local News
"We can put that money aside right now and have it as a three-year one-time program, and it's fully funded to start with," he said. "We will, and anyone we hire during those three years will be eligible for those payments."
He added: "We think it's something we share with the staff and also shows our appreciation for them."
Peterson said the key to providing such a bonus is having sufficient funds.
"It's something that a number of health departments across the states are doing because they've been able to generate that extra money by doing injections and with FEMA money," he said. .
CDHD had a fee-for-service arrangement through the Nebraska Department of Health and Human Services using Federal Emergency Management Agency dollars.
Through this agreement, CDHD received $40 per COVID vaccine or booster shot.
This contract ended in July 2021.
Due to internal efficiencies, CDHD realized a net income of approximately $300,000.
"We can put that money aside in an account and know it's being taken care of," Peterson said. "We felt like it made a lot of sense to know what our obligation might be, and any new employee that comes in might be eligible for part of it, depending on their work that year."