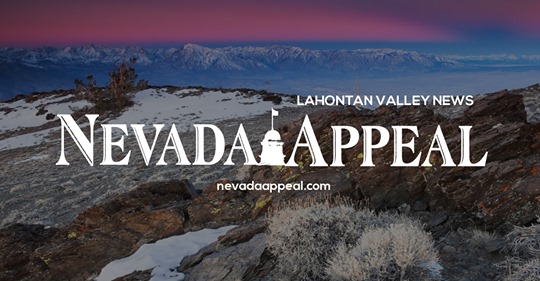 Community bulletin board from September 15 to 21

Applications of the wishing tree
Applications for the 2022 Wishing Tree program will be available September 12 from Churchill County Social Services. Completed applications must be returned to Social Services by October 20 at 5 p.m.

The Wishing Tree program provides gifts during the holiday season to Churchill County youth ages 0-17 who meet income and residency requirements.

Applications can be picked up at Churchill County Social Services, 485 West B Street, Suite 105, Fallon during normal business hours.

The Wishing Tree program is made possible by the combined volunteer efforts of the CC Communications Independent Telecommunications Pioneer Association, Churchill County Social Services and community members who donate both time and gifts.

For more information, contact Melessa Walraven at 775-423-6695 ext. 1280.

Jim Regan Memorial Golf Tournament
Team registration for the 4-person Scramble format is open and sponsorships and donations are still being accepted. Go online to www.charitygolftoday.com/jimregan to register to play or become a sponsor or contact Pam Moore at 775-666-0588 or 775-423-4092.

The tournament kicks off September 17 at 9 a.m. at the Fallon Golf Course and admission includes breakfast, driving range, loaded goodie bag, lunch, 18 holes with cart, snacks and drinks. Prices vary, please check the website for entry fees and sponsorship levels.

The annual tournament, named after former county commissioner Jim Regan, serves as a fundraiser for the Jim Regan Memorial Scholarship Fund which supports scholarships for county general employees or their children. The funds raised during the golf tournament will be distributed in the form of scholarships awarded in the spring of 2023.

Library reception
The Churchill County Library will host a public reception for photographer Dennis Doyle on September 13 from 5-6 p.m. All are welcome to stop by, meet Doyle and view his new works on display at the library. Refreshments will be served.

This exhibit, "Chronicles of the Canyons," is a spectacular display of photographed petroglyphs and pictographs from the west and southwest. Some are only a few centimeters long, some are several feet long, and the panels can cover miles on a canyon wall. Doyle is a self-taught photographer and clearly has a passion for his chosen art.

The library is located at 553 South Maine St., Fallon and www.churchillcountylibrary.org.

The Fernley Republican Women (FRW) will hold their next meeting at Fernley High School, 1300 Highway 95A, on September 20.

A light meal will be served at 6 p.m. and the meeting will begin at 6:30 p.m. This month's meeting is a candidates' forum with Republican candidates seeking offices in Lyon County.

Each nominee will make an opening statement, answer questions from the audience and provide a closing statement. The public is always invited to attend.

Vaccines
For those interested in COVID testing and vaccine opportunities offered by the county in September, the schedule is posted: https://www.churchillcountynv.gov/1015/COVID-19-Vaccines
Vaccines offered at Miners Road Health Site and Pennington Life Center; testing is only offered at Miners Road.

Anyone six months and older is eligible. Minors must be accompanied by a parent or guardian.

Library activities
Stop by the Churchill County Library in September to enjoy its activities for all ages.
Lily
"1,000 Books Before Kindergarten" encourages young people to read age-appropriate books before entering school. Book titles are suggested and offered by library staff. Registrations accepted at any time.
In-person "Storytime with Mrs. Jes" offered Wednesdays and Thursdays at 11 a.m. Children's librarian Jeslyn MacDiarmid reads picture books to children and has a craft to go along with most stories. Each session is recorded and posted to the library's YouTube account for on-demand viewing at your convenience.
Reading with Rover takes place September 8 from 3:30-4:30 p.m. Children read books to dogs to improve their reading skills and confidence in a staunchly captive audience.
Learn
Learn about 3D printing during participatory workshops without an appointment on September 14 and 28 from 3 p.m. to 5 p.m. Using the library's 3D printer, make objects that are both useful and pretty and learn about this popular technology.

Virtual reality walk-in sessions take place on Tuesdays from 3:15 p.m. to 5 p.m. All are welcome.

The knitting club meets Tuesdays at 10 a.m. and Thursdays at 4 p.m. All are welcome, from beginners to advanced.

STEAM sessions with VR are Fridays from 1:30 p.m. to 3 p.m.

A problem with your computer or smartphone? Visit the William N. Pennington Life Center on Fridays (except August 26) from 10-11 a.m. and get answers from tech-savvy Technical Services Librarian Joe Salsman!

Explore
The Writers' Group meets Tuesdays at 5 p.m. Find out which region writers draw inspiration from and work in and bring your own manuscript to inspire you.

Check out the Hidden Cave Virtual Reality Experience by making an appointment to don the headset and see Churchill County's hidden cave from a whole new perspective. Bonus: no guano smell.

Enjoy
The work presented in September is by Dennis Doyle. You may have seen his work in the halls of the County Administration Building at 155 N. Taylor Street. Come and discover his latest and best images.
The library is hosting a reception for Dennis on September 13 from 5 to 6 p.m. and all are welcome.

Business hours
Library hours are Monday, Thursday, and Friday 9 a.m. to 6 p.m., Tuesday and Wednesday 9 a.m. to 7 p.m., and Saturday 9 a.m. to 5 p.m. closed on Sundays and holidays.

Call 775-423-7581 for more information on any of the above activities. The Churchill County Library is located at 553 South Maine Street in Fallon. The library website is: www.churchillcountylibrary.org
Home Stream Nevada Program

In an effort to support Nevada agriculture and improve food security for Nevadans in need, the Home Feeds Nevada Agriculture Food Purchase program was created by Senate Bill 370 and passed in the 81st legislative session.

Through this program, the Nevada Department of Agriculture (NDA) will purchase foods grown, produced, or processed in Nevada and distribute them through designated food banks to populations in need.

"Our NDA staff have worked hard to ensure food security, and the impact this program will have on Nevadans in need and the farming community is immense," said NDA Director Jennifer Ott. "Although Nevada receives federal funding for food security each year, the pandemic has exacerbated existing gaps in Nevada's food system and exposed weaknesses in service to our people. The State of Nevada's $2 million investment of American Rescue Plan Act funds in Home Feeds Nevada will expand economic opportunities for Nevada agribusinesses and increase the supply of local fresh produce and foods nutritious to help ensure no Nevadan goes hungry.

The NDA invites applications from local farmers, ranchers, food producers and processors interested in selling food for use in addressing food insecurity, as well as storage and transportation providers to help gather and transport food.

As vendors are confirmed, food will be distributed through the Northern Nevada Food Bank and Three Square networks to Nevadans in need. Learn more about Home Feeds Nevada and the application process at agri.nv.gov/HFN.

Become a member of the chamber
Would you or someone you know in the business community like to get more involved?
The Fallon Chamber of Commerce would like to invite you to become a member of the Board of Directors.

The chamber provides resources, support and education to help businesses succeed. The chamber is currently working on vocational training, internships and scholarship programs for promising young people who want to enter the business world. The chamber understands that it is made up of small businesses and wants to provide all the resources you need to run a successful business at the local, state and federal level.
The chamber works hard to represent the local business community, but as a 501(c)6 nonprofit organization, the chamber relies on its members and board of directors to partner with us to serve businesses. and our community as a whole! Many people wonder what exactly the Chamber of Commerce is.
By definition, a chamber of commerce is a local business organization whose purpose is to promote business interests. Business owners in towns and cities form these local societies to represent the interests of the business community. Local Chambers work at the grassroots level to bring the business community together to develop strong local networks, which can result in business-to-business exchange.

In most cases, local chambers work with their local government, such as their mayor, city council and local officials to develop business-friendly initiatives.

If you are interested, please nominate yourself or someone you think would be essential to helping our business community.