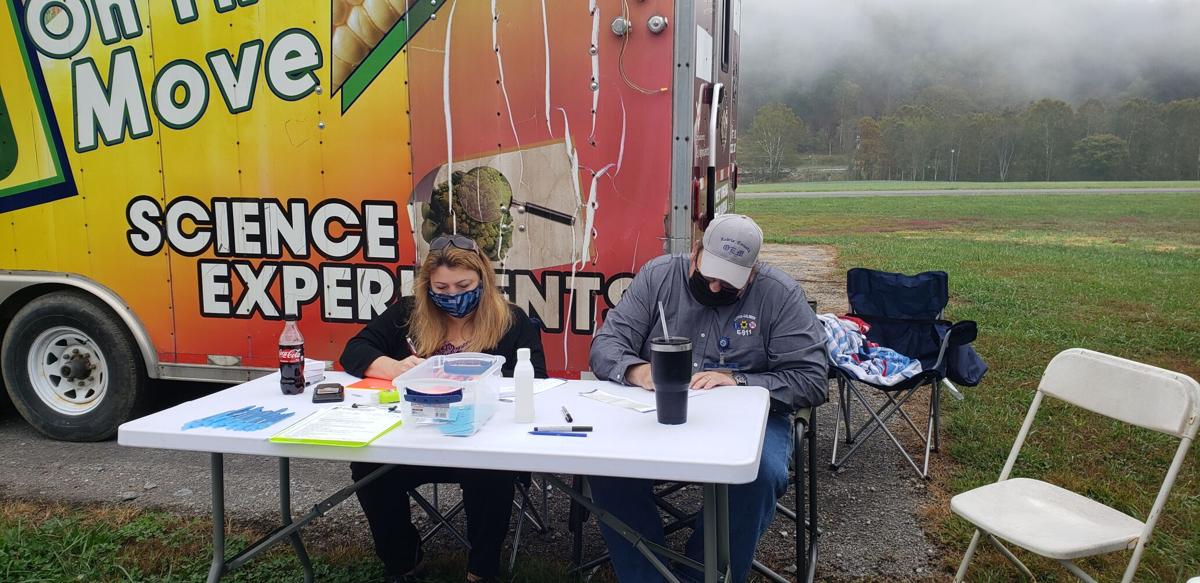 Department of Health Announces Clinic Schedule Reminder, More Deaths | New
Health service staff expressed their condolences to the families during this difficult time. No further information will be given.
This week, the department will be holding another COVID-19 vaccination clinic.
The clinic is scheduled for Friday, Oct. 15 from 1 p.m. to 4 p.m. at the WVU's Jackson's Mill airstrip. The clinic is reserved for the first, second and second COVID-19 vaccines, as well as regular flu vaccinations.
Department of Health Administrator David Whittaker stressed the importance of calling ahead to pre-register at 304-269-8218. Walk-in visits are welcome, but pre-registration makes the process easier for patients and staff. He added that the vaccines are also available at pharmacies.
The Centers for Disease Control and Prevention recommends that the following groups receive a booster of Pfizer-BioNTech's COVID-19 vaccine at least six months after completing their primary Pfizer-BioNTech series (that is, the first two doses of the COVID-19 vaccine):
People aged 65 and over
People aged 18 and over in long-term care facilities
People aged 50 to 64 with underlying health problems
The CDC also recommends that the following groups may receive a booster of Pfizer-BioNTech's COVID-19 vaccine at least six months after completing their Pfizer-BioNTech primary series, based on their individual benefits and risks:
People aged 18 to 49 with underlying health problems
People aged 18 to 64 are at increased risk of exposure and transmission to COVID-19 due to their work or institutional environment
"There will be more clinics in the future, but please take this opportunity to help protect your family and your community," said Whittaker. "We would like to see more vaccines given. With the variant being so strong, now is the best time to get it to protect yourself and your family.
Health Department clinical staff point out that if county residents are to keep students in classrooms, organize "normal" sporting events and other extracurricular activities, COVID-19 mitigation measures must be taken. taken. Staff strongly recommend masks for those who are not vaccinated and those who are vaccinated but wish to have an extra layer of protection.
"If you choose not to vaccinate your child or if your child is not old enough for the vaccination, then a mask is the next alternative. The state's Board of Education has issued guidelines saying that if a student or faculty member is exposed to a positive case and wears a mask, that person does not need to self-quarantine. So wearing a mask will allow your child to attend classes and sporting events, even if they are exposed, "said staff.
If you have any questions, call the department at 304-269-8218.
If you need a replacement copy of your COVID vaccination card, you should use the address below to receive a new copy:
You can also call My Health Stonewall Jackson Memorial Hospital at 304-269-8000 or Community Care at 304-269-2022 for information on COVID-19 testing. Vaccines are also available at local pharmacies.