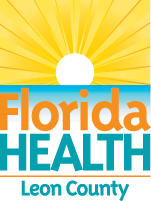 DOH Leon Recognizes Colon Cancer Awareness Month
DOH Leon recognizes National Colon Cancer Awareness Month
FOR IMMEDIATE RELEASE
March 11, 2022
DOH Leon recognizes National Colorectal Cancer Awareness Month
Tallahassee, Florida – Mars is observed across the country as National Colorectal Cancer Awareness Month. The Florida Department of Health in Leon County (DOH Leon) recognizes the many survivors, patients, caregivers and others whose lives have been affected by colorectal cancer and is committed to raising awareness of the importance of get screened.
"Colorectal cancer is an equal opportunity disease that affects all races, ethnicities and both genders," said Sandon S. Speedling, MHS, CPM, CPH, DOH Leon Acting Health Officer. "I encourage everyone to talk to family and friends about getting tested."
Colorectal cancer (also called colon cancer) almost always develops from precancerous polyps (abnormal growths) in the colon or rectum and is almost always preventable with screening tests. These screening tests can find the polyps, so they can be removed before they turn into cancer.
Colorectal cancer is the second leading cause of death in the United States and Florida when men and women are combined. In 2019, the latest year for which incidence data is available, 10,707 new cases (36 per 100,000 people) were reported to the Florida Cancer Data Registry for colon and rectal cancer. In the same year, the number of deaths from colon and rectal cancer was 3,779 (12.1 per 100,000 people).
As with many diseases, the best defense against colorectal cancer is early detection. Symptoms may include blood in the stool; stomach pain, body aches, or cramps that don't go away; and weight loss without known cause. But many cases have no symptoms, especially early in the disease, when colorectal cancer is most curable.
This is why it is so crucial, especially for people over 50 or at increased risk, to get regular screenings. And although the disease is relatively rare in young adults, the incidence of colorectal cancer has increased in this group. No matter your age, everyone should take the possible symptoms of colorectal cancer seriously and bring them to the attention of your healthcare provider.
You will find excellent information resources on colorectal cancer and screening tests by visiting the Florida Department of Health website.
###
About the Florida Department of Health
The department, nationally accredited by the Public Health Accreditation Councilstrives to protect, promote and improve the health of all Florida residents through integrated state, county and community efforts.
Follow us on Twitter at @HealthyFla and on Facebook. For more information about the Florida Department of Health, please visit www.FloridaHealth.gov.
Follow Florida Department of Health in Leon County on Twitter at@healthyleonfl
Written by Pamela Saulsby | Public Information Officer