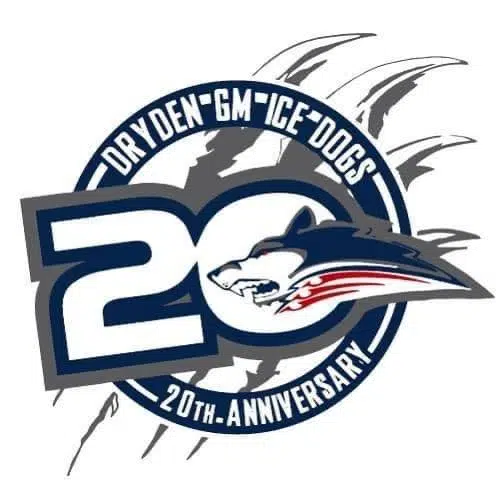 Health care workers will be honored by the Ice Dogs
Many thanks to all of the healthcare workers and volunteers who have protected us during the pandemic.
The Dryden GM Ice Dogs will honor everyone involved in the COVID-19 vaccination campaign tomorrow before their season opener.
President Mike Sveinson said: "Our guest of honor on Friday evening will be Dr. Kit Young Hoon (Medical Officer of Health). She's going to address the crowd with me before the game and she's going to drop the puck for us. In addition, we welcome a large number of these volunteers. They will be sitting in the stands watching the game and they will be our guests that night as well. "
Sveinson says they couldn't play hockey without the community's reaction to getting the shot.
"Rink 2 was used as a vaccination clinic all summer and it allowed us to get back on the ice. The ease that we had in our community to get vaccinated and for the volunteer effort that it took, if you went to these clinics you would find that it was super effective, of course run by the Northwestern Health Unit and Dr Kit Young Hoon.
The Ice Dogs begin their 20th season in the SIJHL on September 17 against the Fort Frances Lakers at Memorial Arena.
Mike Sveinson and Captain Cameron Ware were guests on the CKDR Morning Show today and to hear the full interview visit the audio link below.