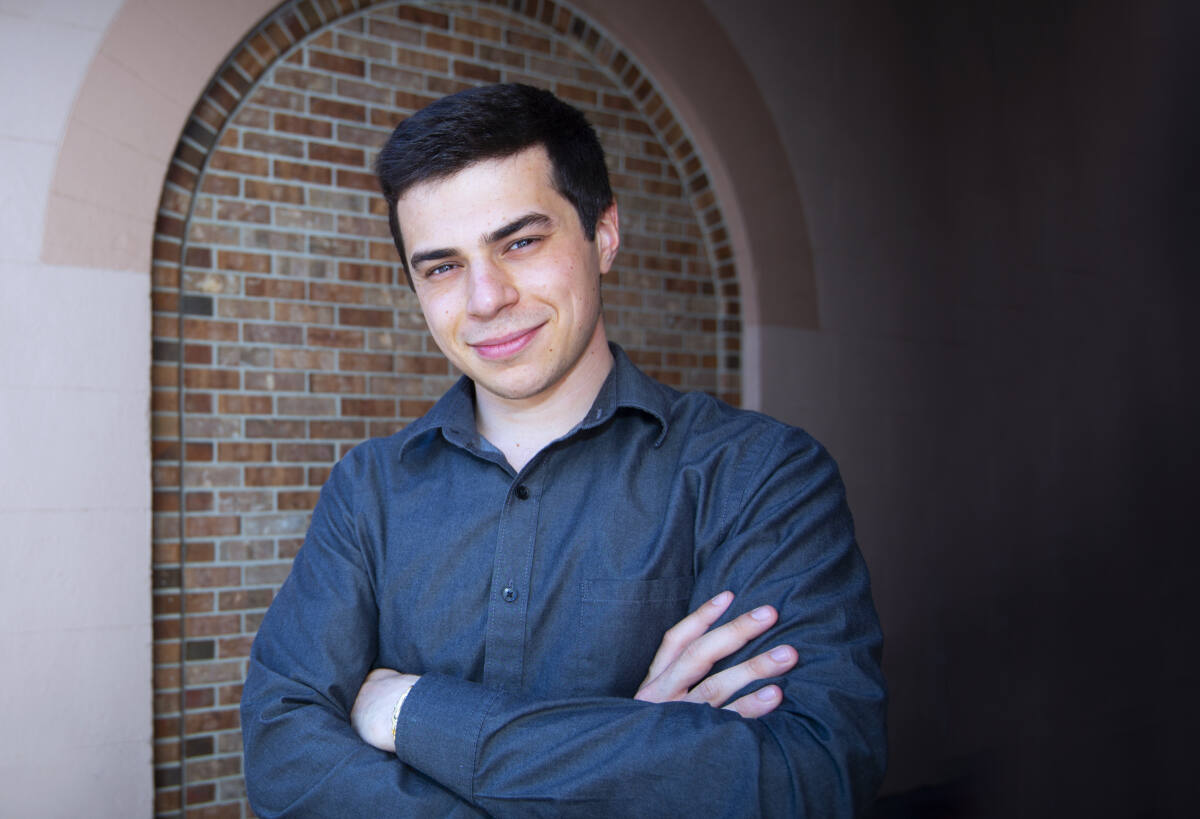 How the 2016 Democratic Convention changed Mark Malouf's life
Before joining a union, or having any idea which working group he would end up joining, Mark Malouf knew he wanted to become a union organizer.
He is now a member of the International Brotherhood of Teamsters, where, for over two years, he has worked to organize Amazon Drivers and get AAA insurance agents to join the Union of Teamsters.
He is also passionate about politics. In 2016, he joined the Bernie Club, helping register 1,500 new voters as a freshman at Santa Rosa Junior College. This sparked his own election as Bernie Sanders' delegate to the 2016 Democratic Convention in Philadelphia. He was re-elected as the Sanders delegate for the party's virtual convention in 2020.
In recent weeks he has served as campaign manager for Recall Foppoli, the effort to oust Windsor mayor Dominic Foppoli for alleged rampant sexual harassment. Foppoli recently resigned, freeing up some of Malouf's time for other volunteer efforts with the political organizing committee of the Sonoma County Democratic Party.
He was also a field canvasser for Sonoma County Conservation Action, deputy political director of the North Bay Labor Council and spent a year as a paid researcher for the California Democratic Party.
Oh, and he just turned 25. When campaigning to be a delegate to the Democratic convention, he described himself on social media as, "So progressive, I don't even make the right turns when I'm driving.
Malouf is a type of fourth gear – he speaks fast, exudes enthusiasm, laughs frequently. The dimple on his left check almost always shows up as he smiles throughout life, making friends while sharing his point of view. Work hard to make a difference.
"Face-to-face communication is a fundamental part of elections and of organizing," he said, and believes that going door-to-door to talk to people is a crucial part of an organization. countryside. "It's such a hard job, but so important," he said, recalling his own experience of door-to-door.
Lucky for him, "I love meeting new people and hearing their stories. I love to hear about the things they want to change. "
Son of Simon and Lynn Malouf, he grew up in Sonoma and still lives in the city. "I love this county. This is where my people are. He attended Presentation School and Sonoma Valley High School and has an older brother, Matt, a lawyer who now lives in Seattle.
Malouf explained that many people enter politics through their role in a union, but for him it was just the opposite. "I got into politics to get into union organizing," he said. "Organized work is fundamental to my theory of change."
As a Teamster, he has a good salary and great benefits, and points out that unlike many of his friends, he's not struggling with school loans, although he's not "anti-college." And admits that one day he could return to higher education. "I support university for everyone," he said, then, laughing, adds that math has always been a barrier for him.
"We wouldn't have had the New Deal, Medicare or Social Security without a vibrant labor movement to support these reforms," he said, explaining that organized labor will advance healthcare reform. health and fight income inequalities. He is working to help pass the so-called Pro Law, which protects the right of workers to organize, which was passed in the House and has the backing of President Joe Biden.
Although he is deeply involved and interested in politics, he sees the union as his future. "I don't see myself as a politician, I see myself as an organizer," he said, adding that with more experience he would like to become a union officer, which is basically the next step in the world. union. .
He "loves to read" and enjoys hiking, but between his full-time job and his volunteer work in the political arena, he doesn't have much free time. He is happy with the way his life is going, already feeling fulfilled with his choice of career.
"If I have anyone to thank, it's Bernie," he said. "He created the way for me to get involved." He returns to the floor of the Democratic convention in 2016 when he was 20 years old. "The energy in this room was unmatched by anything I have experienced."
When his candidate did not get a nod, Malouf immediately set his sights on Hilary Clinton and encouraged his fellow delegates to do the same. "Unfortunately, many were not receptive," he said, and as everyone now remembers, Donald Trump won. "I will always vote for the Democrat," he said.
Malouf is young. His future looks bright because he knows what he wants and is committed to achieving it.
"I want to help start a fire in the belly to make the world a better place."
As he sits at a picnic table in the city plaza where he was raised, totally jazzy and hopeful, it's easy to believe in him.