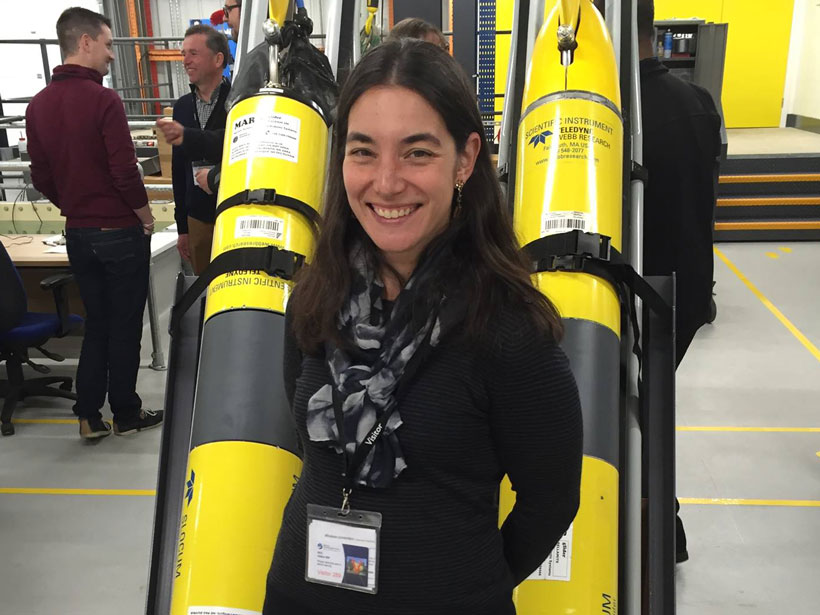 Jennifer Arrigo: in search of drinking water for all
Jennifer Arrigo was to become a writer. Major in English at Boston University, she took an environmental science course to meet an elective requirement. It ended up changing the course of his career.
Arrigo grew up around Adirondack Park in New York City, an area where acid rain and industrial pollution left hundreds of lakes and ponds devoid of life and Hudson River sediments containing toxic polychlorinated biphenyls (PCBs). She came of age in a city divided over whether dredging the river would improve or worsen existing water quality problems.
So, Arrigo has always been keenly aware of the types of environmental problems that closely affect people's lives, and the class has opened his eyes to solutions. "I began to understand why [water quality issues] were happening and how you could decide if one course or another was right, "she said. "That's when I started to think this would be a really interesting way to build my career."
After school, Arrigo worked for a citizen's water quality monitoring network that partnered with the US Geological Survey and the Environmental Protection Agency to collect data used for requirements. regulatory. Addicted to fieldwork, she returned to Boston for a doctorate. in geography.
Although hydrology was still his focus, Arrigo became increasingly interested in how water and climate interact. As an Assistant Professor at East Carolina University, Arrigo sought interdisciplinary opportunities and found what she was looking for in a scholarship to the Consortium of Universities for the Advancement of Hydrologic Science Inc. (CUAHSI). After three summers of research and student mentoring with CUAHSI, an opportunity presented itself for Arrigo to join the organization full time. As Program Director and then Deputy Director, she helped the organization advocate for the water science community, organizing conferences, scholarship programs and working groups.
"I felt like I was in high school because I was expanding my knowledge base on water sciences, all the different disciplines they are in and all the places where they become relevant" , she said.
CUAHSI also gave Arrigo a window into the next phase of his career in federal science agencies. She worked at NOAA and the U.S. Global Change Research Program before landing at the Department of Energy (DOE), where she uses her scientific expertise to solicit and evaluate research proposals and stimulate collaborations among researchers in as a program manager with the DOE's Terrestrial Ecosystem Science program. . "I feel like a trusted partner of the university community," she said.
"One of the hardest things for me was realizing that I wanted something different from academia, but not knowing exactly what it was and not knowing how to find the resources and networks to do it. "she said. "Now when people ask me about my career path, I can tell a great story, and it sounds like a path, but back then it was really trial and error."
You can follow Arrigo on Twitter (@wxwaterjen) or follow his work as part of the DOE Environmental System Science program (ess.science.energy.gov/).
This profile is part of a special series in our September 2021 issue on scientific careers.
—Kate Wheeling, science writer