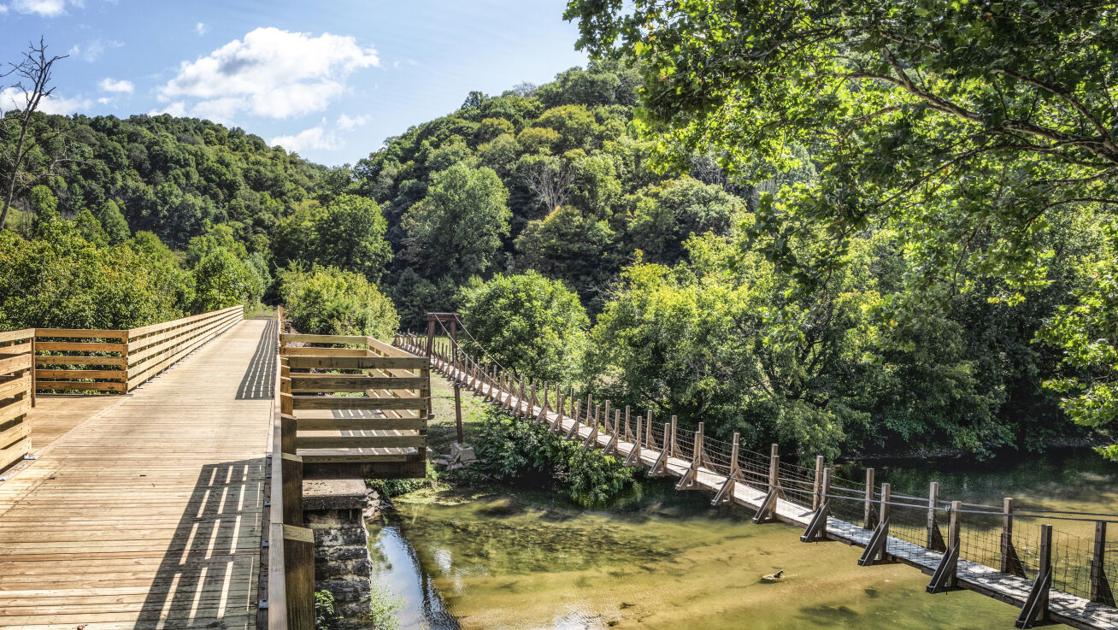 Mendota Trail to Open Three Trestles and Expand More Trails | Outside
BRISTOL, Virginia – The public is invited to attend the grand opening and dedication ceremony related to the completed restoration of three trestles at the end of the Mendota Trail.
This will add almost an extra mile to the trail and highlight several water crossings including the long bridge over the North Fork of the Holston River. The event will take place on Sunday, October 17 at 1 p.m. at the Mendota Trailhead, across from The Store @ Mendota at 2421 Mendota Road in Mendota, Virginia.
Oscar Harris and Heather Pace will provide special music 30 minutes before the event, and the ETSU Old-Time Band will perform after the ribbon cutting. Those who wish to stay and enjoy the music are encouraged to bring a chair.
Eva Beaule, an Advancement of the Trail Effort advocate, says, "Our team of dedicated volunteers and supporters are excited about this extension of the trail to the Mendota End. The trail is increasingly used by walkers and cyclists. This new segment will add to the fun of their track experience.
When completed, the Mendota Trail will be a 12.5 mile recreational corridor between Bristol and Mendota. The old railroad property offers tranquil countryside and forests on gentle slopes comparable to nearby trail rail favorites like the Virginia Creeper Trail. The trail is owned by Mendota Trail Conservancy Inc., a Bristol-based all-volunteer non-profit organization.
Beaule adds: "In the future, our energies and resources are focused on opening up additional mileage on the Mendota side. We will share news related to this progress over the coming months. "
Additionally, for those interested in the history of Mendota, the Mendota History Room located in the Mendota Community Center will be open until 4 p.m. after the event. Local Mendota historian Dorothy Dye will be on hand to answer questions.
For more information on the Mendota Trail or to volunteer or donate, visit the website: www.mendotatrail.org.
Contributed