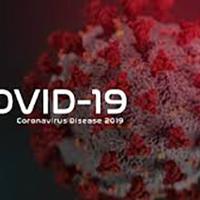 Ministry of Health reports 23 more deaths from COVID-19 | Coronavirus
The Jefferson County Health Department has reported 23 additional deaths related to COVID-19, the highest number of deaths the agency has reported at any given time, the health official said today (February 2). public information Brianne Zwiener.
The Health Ministry reports COVID-19 deaths once a week, but those deaths are usually from previous weeks, she added.
The latest COVID-19 deaths include a man in his 40s, two women in his 50s, five men in his 50s, five women in his 60s, three men in his 60s, one woman in his 60s, four men in his 60s, a 90 year old woman and a 90 year old man.
Zwiener said the Department of Health is no longer able to report whether a death is linked to a long-term care facility because the agency's recent communicable disease order does not include COVID-19. 19, so the ministry is not investigating individual cases of COVID-19. .
With the latest 23 deaths, the county has seen a total of 439 people die from COVID-19 since the pandemic began.
During the week of Jan. 23 to Jan. 29, the county recorded 1,684 new cases of COVID-19, down from the previous week when there were 2,495 new cases.
"This is the third week in a row that we've seen a decrease in weekly cases," said Health Department epidemiologist Sara Wilton.
Of the most recent new cases, 62.59% were in unvaccinated people, 26.9% in people who received two vaccines and 10.51% in people who received two vaccines and a booster dose.
"These data show the effectiveness of vaccination and booster doses against contracting COVID-19," Wilton said. "We strongly encourage those eligible for a booster dose to get it as soon as possible."
As of Tuesday (February 1), the county had recorded a total of 50,986 coronavirus cases since the first were reported, according to the Department of Health.
red status
For the 28th consecutive week, the county is in red status on the Department of Health's COVID-19 Alert System.
The number of cases per 100,000 people from Jan 23 to Jan 29 was 748.44, down from the previous week when there were 1,108.89 new cases per 100,000 people, the ministry reported. of Health.
The county's percentage of positive COVID-19 tests from Jan. 23-29 was 30.61%, which was down from the previous week when the positivity rate was 36.49%, according to the Department of Health. Health.
Flu
The Health Ministry reported 25 new flu cases for the week of Jan. 23 to Jan. 29, down from the previous week, Jan. 16 to Jan. 22, when 48 cases were reported.
So far this flu season, the county has had a total of 975 cases, the health department reported.
Two people have died of the flu since the start of the season, which runs from October 3 to May 21.
Of the flu cases this season, 93% were type A and the rest type B.
Vaccines
Health officials are urging residents to get their flu and COVID-19 vaccines and take other steps to limit the spread of disease, including frequent hand washing, wearing masks and social distancing.
To date, 49.18% of Jefferson County residents had received two COVID-19 vaccines, which was up slightly from the previous week when 48.9% had received them, the Department of Health reported. health.
The agency also reported that 18.45% of county residents had received their booster shots, according to the Health Department.
People can register for a vaccination appointment through the Department of Health by going to the state vaccine navigator website at covidvaccine.mo.gov/navigator. Or they can call 877-435-8411. Or, to find another local vaccination site, visit vaccinefinder.org.
Department of Health offices will be closed on Thursday (February 2) due to the winter weather forecast.