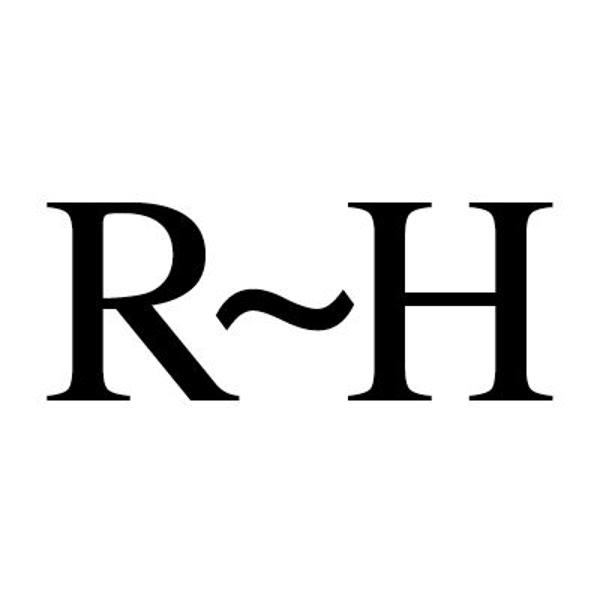 Nonprofits Aim to Count City's Homeless Population | New
A local Americorps VISTA volunteer aims to provide services to the city's homeless people and get an accurate count of the number of homeless people in Beckley.
Steve Tanner, an AmeriCorps volunteer serving the VISTA program as part of the LifeBridge program, said several volunteer agencies are teaming up to develop a relationship with people in the homeless community.
"One of the first things to do is identify how many homeless we have and see exactly what each one may need to improve their living situation," Tanner said. "Each homeless person has a unique story of how they got to this point in their life. "
He said state guidelines for determining homelessness excluded part of Beckley's homeless community, which is a tight-knit group that may find it difficult to trust strangers.
"The state's definition of the homeless… is really helpless and sleeps under a bridge or in a city park," Tanner said.
But Tanner says the homeless are also people who befriend people who have low-income housing.
"They could spend a night or two there, or a night or two with another friend.
"They don't have an address. They don't have a home. They live off the good nature of others.
A third group of people in downtown Beckley have social housing but do not work. They often walk the streets of the city center and can be mistaken by passers-by for a "homeless" person.
Tanner said the goal of this effort is to count the number of truly homeless people. Ultimately, her program aims to help every local homeless person get the unique services each individual needs to rebuild their lives. These services could be a drug treatment program, mental health treatment, or high school education.
"There are actually a number of nonprofit and government entities that are trying to join forces," he said. "What we want to do is have a holistic approach."
He said the aim of the initiative is to place the homeless inside homes.
Without a bed to sleep in and a place to shower, it's difficult to look for a job or go to school, Tanner noted.
He kicked off the effort on Saturday by offering free pizza, donated by Domino's Pizza of Beckley, as well as blankets and hygiene items. The West Virginia Community Bankers' Association sponsored the event.
"Pizza is a great way to get them to come to us," he said. "We want an accurate count of the number of people who need help."
Tanner reported that 17 people attended and met with agents from Lifebridge, Life Changers, House of Worship, American Red Cross and United Way of Southern West Virginia, who hosted the pizza day.
Tanner said he anticipates more people will come to the next event.
Finally, he would like to offer a homemade meal, he added.
Members of Beckley's Common Council were also in attendance on Saturday.
•••
Ward 3 Councilor Robert Dunlap said on Monday that Tanner's efforts dovetail with the city's agenda of accurately counting homeless people.
He added that city officials would also like to hear how the people of Beckley became homeless and find potential solutions around the causes.
He said they may take the Greyhound bus to the Beckley Intermodal Bridge (BIG) and run out of bus tickets, get off the bus because of social services offered by the city or that they come to Beckley for drug treatment programs and not find refuge once they leave the program.
Dunlap proposed that a potential solution for those who run out of bus tickets could be a city budget item to help pay for bus tickets.
Tanner, who is a retired Raleigh County sheriff, informally investigated reports that a Tennessee-based group that participated in an event on Saturday is helping the city's homeless population grow. .
Over the past 18 months, four people – three paid staff and one volunteer – who are associated with the Beckley County Raleigh Emergency Housing Center, the only homeless shelter in the area, told the Register-Herald that a large number of people entering the homeless shelter informed shelter staff that they had been "kicked" out of LifeChangers.
One of the shelter workers reported that in January and February 17 homeless people entering the shelter said they had been told to leave LifeChangers.
The four representatives from the shelter said those coming from LifeChangers did not have personal identification or cell phones. They told shelter staff that LifeChangers staff kept them.
LifeChangers Outreach, a Tennessee-based drug treatment center with 501C (3) nonprofit status, owns property on Overlook Drive in Beckley and owns the Hebrew coffee stand on Robert C. Byrd Drive, as well as a women's shelter at 3677. Robert C. Byrd Drive and a men's residence on Antonio Avenue in the V.
A spokesperson for LifeChangers told the Register-Herald in February 2020 that an important aspect of recovery from addiction is that recovering people leave behind social relationships based on addiction. This is why the women and men who recover at Life Changers homes in Beckley are not local residents.
They fundraise for the group and work in the cafe.
In 2018, Pro Publica reported, LifeChangers reported revenue of just over $ 8.1 million with the IRS – an increase from 2017, which posted total revenue of $ 5.6 million. with assets of $ 1.5 million.
In 2018, LifeChangers recorded $ 959,575 in revenue.
In 2017, income after expenses was $ 112,918.
There are residential programs in at least nine states and other countries.
West Virginia Division of Corrections (DOC) spokesperson Lawrence Messina said in February 2020 that LifeChangers was not receiving a grant from DOC.
Tanner reported on Monday that he spoke with agents at LifeChangers about reports that the organization is forcing out-of-state residents to leave the program while they are in Beckley for treatment.
According to Tanner, representatives from LifeChangers told him that some people are voluntarily leaving the program.
"LifeChangers said they couldn't make them stay," he said. "It's a concern, but I think we have a solution to this."
Tanner asks LifeChangers to commit to having a contact person for every resident admitted to the Beckley program.
When a person leaves the LifeChangers program, the City of Beckley and nonprofits can partner with LifeChangers to purchase a bus ticket back to the resident's home, so they don't end up homeless in Beckley. , Tanner said.
He added that it would be illegal for LifeChangers to retain residents' personal property.
Tanner said LifeChangers is providing Beckley with a good service.
Tanner, who is part of the new Beckley Town Homelessness Commission, will present the data to the commission at a later meeting.
The date and location of the next free pizza event will be announced shortly.