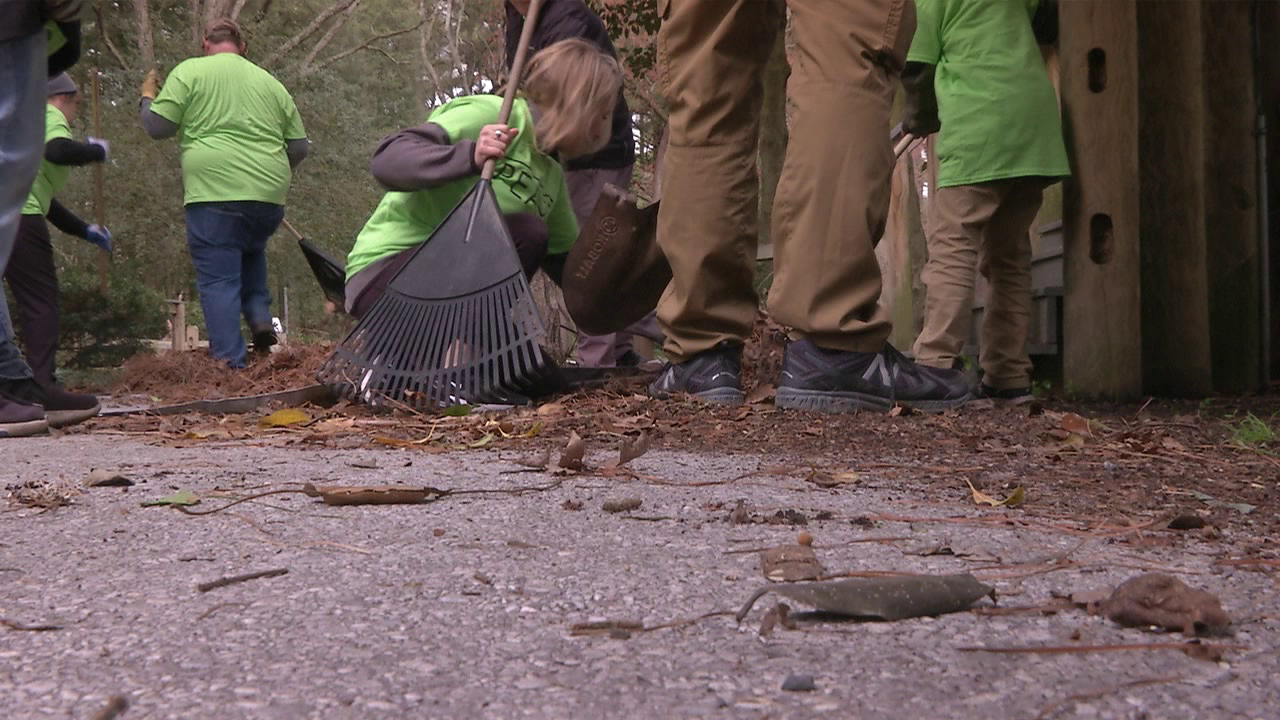 Oak Ridge Baptist Church coordinates another effort of more than 700 volunteers for PEACE 1 Day
SALISBURY, Md. — Across the East Coast, volunteers wearing green shirts were out to help the community with numerous projects on Palm Sunday. It was all part of the Oak Ridge "PEACE 1 Day" Baptist Church.
Nearly 700 volunteers were spread across Wicomico, Worcester, Somerset and Dorchester counties. Projects ranged from building ramps for homes, cleaning yards and facilities, and helping out with different organizations.
47 ABC stopped at the Salisbury Zoological Park where more than 100 volunteers raked leaves, planted trees and kept the area clean for visitors and its animals. Although it is an annual event, organizers say that each year is even more special. "So the diversity across ages, genders, just different cultures, all of us coming together and serving has been really amazing," said Heather Smith, director of PEACE 1 Day. Site Coordinator Stephanie Rush adds, "Just step out and be the hands and feet of Jesus in a very non-confrontational way 40 just to step out and serve our community no matter where you attend church or what you made was awesome. "
For more ways to volunteer with Oak Ridge Baptist Church, you can visit their website.