On the ballot: 3 bridgton candidates for SAD 61 school board
By Wayne E. Rivet
Editor-in-chief
Incumbents Sharon Menegoni and Karla Swanson-Murphy will seek re-election to the SAD 61 board as representatives of Bridgton, while Kim Bueler runs for one of two three-year terms.
Bridgton's election is set for Tuesday, June 8 from 8 a.m. to 8 p.m. at North High Street Town Hall. A
The news asked the following questions to the candidates, the answers to which are listed in alphabetical order:
Q. Why did you decide to stand for election?
Büler: I decided to run for the school board because I want to help help our children have the best education possible. I currently have two graduates, one from the lake area. I have a son who is due to graduate this month. I have seen great things done for our children and I want to help. I am honored to be part of such a great community and want to give back to it.
Menegoni: I grew up in a small town where the spirit and sense of community were paramount. Having been involved in education as a student, teacher and teacher for 50 years, I want to be able to, depending on everyone's perspective, give back or give back. Over the years, I have been fortunate to have many people helping me achieve my career goals and I want to be able to do that for the students in the district.
Swanson-Murphy: I want to improve the education we provide to students in our community while being fiscally prudent and mindful of the financial burden on our taxpayers.
Q. What strengths do you think you bring to this post?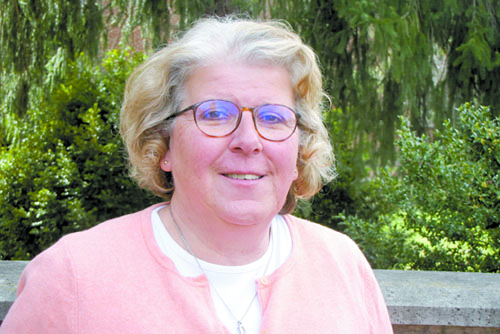 Büler: I really care about our students and want each of them to be able to reach their full potential.
Menegoni: I think my childhood in a small town and my attending small public schools coupled with extensive professional experiences in public and higher education literally across the country allow me to offer diverse perspectives on the issues.
Organization and leadership are also two of my strengths. Over the years, I have learned a lot about how to lead meetings and work with committees, which are essential for a position like this.
Swanson-Murphy: I have knowledge of our community and our schools, including the diversity of our community. I bring a parent's perspective to the board, which combines well with my business background and understanding of complex budgets.
Q. When faced with difficult decisions, what is your approach?
Büler: I try to be open-minded and have all the facts before I make a decision.
Menegoni: When faced with a difficult decision, the first step is to gather all the information or evidence available. This information or evidence should be considered and weighed according to the positive and / or negative influence it has on the situation or topic in question. This information should also include the contributions of all parties involved or affected where appropriate and possible. Once all the information is gathered, comes the sorting on the advantages and disadvantages of the outcome of the decision.
Swanson-Murphy: I approach all school board decisions by evaluating what is best for our students and staff. The hardest decisions are when those interests may seem in conflict, however, what is best for our students and preparing them for success after graduation is paramount.
Q. Name three major concerns you have regarding the school system, explain and possible solutions?
Büler: In all honesty, I don't have any "major" concerns. I just want to help whenever I can if there is a problem. Solutions to situations, in my opinion, are best managed with patience and understanding.
Menegoni: Hire and retain good teachers and staff. This is an area where I think the current school administration and board have done a good job over the past two years. Since becoming a member of the board we have hired great teachers and staff who genuinely care about the students and love to teach. The municipalities of SAD 61 must understand the importance of supporting the educational mission through annual appropriations in order to retain the best.
• Create a solid school-community relationship. Many local people, unless they have a child in the school system, are unaware of the many events organized and open to the public by schools during each year (other than the COVID year). I would love to see the school district develop and maintain a community outreach webpage where members of local communities can find information on upcoming events such as athletic competitions, concerts and plays, to name only a few. Bringing together schools and the community can only have a positive result.
Swanson-Murphy: I think the most pressing concern is the loss of education caused by the pandemic over the past year. The goal for the next two years should be to support our students academically and socially to help them acquire the skills necessary to maintain their pre-pandemic journey. Solutions require many strategies and vary by grade level. We must use government funds wisely to maximize the impact. The most impactful plan requires creating individual plans for each student in order to provide them with the resources to move forward and accelerate that movement if necessary.
• Our student body is diverse in their resource needs primarily driven by the varying economic stability of their homes. The educational approach requires resources to create a more level playing field for all of our students to be successful. The solution is complex and again requires individual assessment and support.
• We need a budgetary approach that provides the necessary resources to meet the needs of our students, but which is as financially responsible to our taxpayers as possible. A needs-based budget determined with a focus on student achievement is one solution to maintaining this balance.
Q. Finally, if someone asked, "Why should I vote for you?" »How would you answer?
Büler: I want to help make a positive difference in our community. My hope is to help contribute to our already amazing community. I want to help our kids have the best possible experience because they really deserve nothing less.
Menegoni: Having been involved in some aspect of education all my life, I am always excited when I see students achieving their goals. I love the look on their faces when they are recognized for their accomplishments. I want to continue to be able to contribute to the success of every student in every way possible. Serving as the director of the SAD 61 school board allows me to continue to make a difference for students.
Swanson-Murphy: I care about our community and all of our residents. As I demonstrated during my tenure on the board, I will continue to balance fiscal conservatism with support and effective programs for our students. I will listen and make informed decisions to help our students achieve their goals while keeping budget increases as minimal as possible.