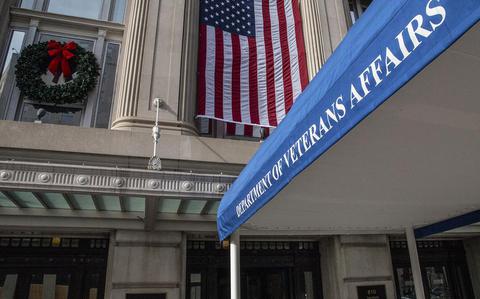 Senators urge VA to expedite driver certification to help veterans get to doctor's appointments
WASHINGTON — Three senators have written a letter to Department of Veterans Affairs Secretary Denis McDonough urging the agency to speed up its process for certifying volunteer drivers to help veterans who need help getting to appointments. you medical.
The senses. Jon Tester, D-Mont., chairman of the Senate Veterans Affairs Committee, and Maggie Hassan, DN.H., and Thom Tillis, RN.C., asked McDonough to come up with a timely plan to certify drivers for the Volunteer Transportation Network. The program helps veterans, especially those in rural areas, who don't have the funds or can't drive to medical visits.
"In rural areas of the country, a pressing concern for veterans is access to transportation to and from their appointments," the senators wrote in the letter. "The [Volunteer Transportation Network] intervened to fill this gap, with the [Disabled American Veterans] provide volunteer drivers, and even cover costs.
Disabled American Veterans established the Volunteer Transportation Network in 1987. The veterans' organization administers the program and more than 161 VA Hospital Services Coordinators arrange the rides across the United States. DAV said its transportation network has nearly 20,000 registered drivers.
However, the senators said DAV was struggling to receive support from the VA by not quickly certifying more volunteer drivers. Although potential volunteers have repeatedly followed up with hospital service coordinators at VA facilities in their area, many have never received a response, according to the letter dated May 24.
If a potential volunteer receives and submits the documents to the VA, that person could wait more than six months to obtain the physical exam required as part of the certification process.
"Our efforts to recruit volunteer drivers have been hampered by VA bureaucracy for the past few years and have only hurt those who rely on the network to receive the care they have earned through their service to this nation," said John Kleindienst, national director of DAV. voluntary services.
Kleindienst said volunteer drivers have traveled more than 730 million miles and transported about 19 million veterans to their VA medical appointments across the United States since the Volunteer Transportation Network's inception.
In 2021, volunteer drivers worked approximately 500,000 hours and traveled nearly 8 million kilometers, free for veterans. DAV did not specify how many volunteers are awaiting their medical examinations.
"VA has received the letter on the Volunteer Transportation Network and looks forward to contacting senators to address their concerns," said Gary Kunich, public affairs specialist in VA's Office of Media Relations.
A measure to shorten the certification process was included in the Johnny Isakson and David P. Roe MD Veterans Health and Benefits Enhancement Act of 2020, named for former Republican leaders of the House and Senate VA committees.
The law requires the VA to establish a national policy on medical examinations for volunteer drivers no more than 90 days after the law takes effect.
The law contains 340 pages of enacted changes to support the veteran community, including improving health services for women, addressing negative culture for women in VA facilities, and helping veterans suffering from suffering. military sexual trauma. Former President Donald Trump signed the bill into law in January 2021.
However, the senators wrote that no policy appears to have been established, despite multiple requests for updates.
Now Tester, Hassan and Tillis are calling on the VA to immediately develop and distribute a timely process to certify volunteer drivers.
"As part of this effort, the VA Office of Occupational Health should have an open dialogue with VA, other stakeholders in the [Volunteer Transportation Network]and veterans themselves," reads the senators' letter. "Once this process is finalized, VA should undertake a concerted effort to not only disseminate the updated guidelines, but also to seek out and recruit volunteers, especially those who started the certification process but stopped it. after facing too much bureaucracy to continue."