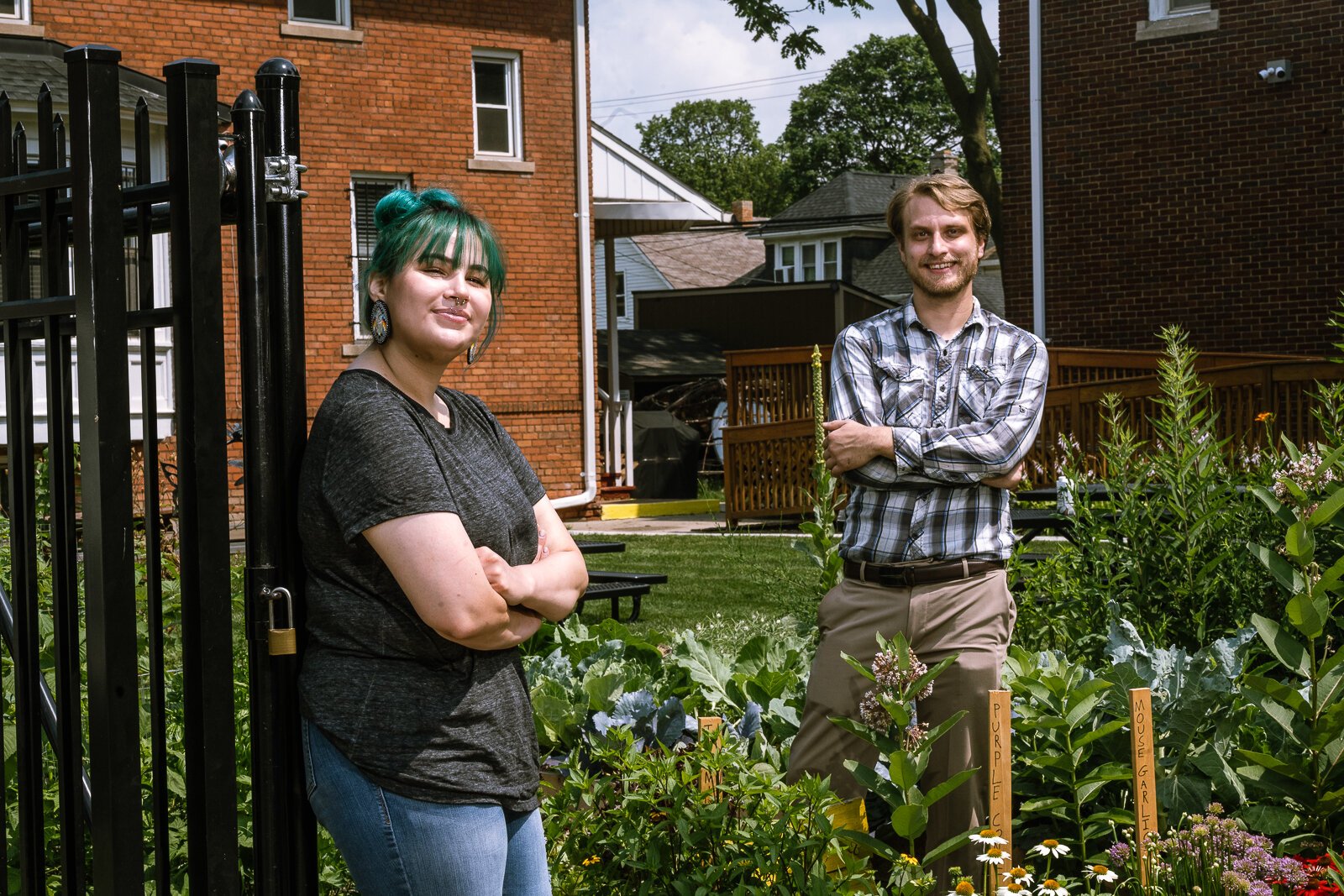 SNAP-Ed Program Connects Indigenous Peoples of Southeast Michigan to Traditional Local Cuisine
This article is part of Stories of Change, a series of inspiring articles from people who provide evidence-based programs and strategies that empower communities to eat healthy and move more. It is made possible by funding from
Michigan Fitness Foundation
.
The native people of Michigan have been developing, growing, and consuming abundant amounts of nutritious food for centuries. This rich culinary culture has been passed down from generation to generation.
From European contact to the industrial revolution to the present day, agriculture has changed to support people with new farming and manufacturing methods. Over the years, the resulting changes in local food systems have, in part, contributed to higher rates of chronic disease among Indigenous peoples, even higher than those of the general population of the United States. But a new food sovereignty program led by a Detroit-based nonprofit American Indian Health and Family Services (AIHFS) engages young leaders to develop solutions by building relationships with local indigenous farmers who grow traditional indigenous fruits and vegetables to provide food for future AIHFS programs.
Food sovereignty is a popular movement that goes beyond food security. It seeks to address inequalities in the food system to ensure that people have the right to culturally appropriate food produced by environmentally sound methods. It also aims to ensure that people have the right to define and access their own food systems that produce healthy, locally grown food.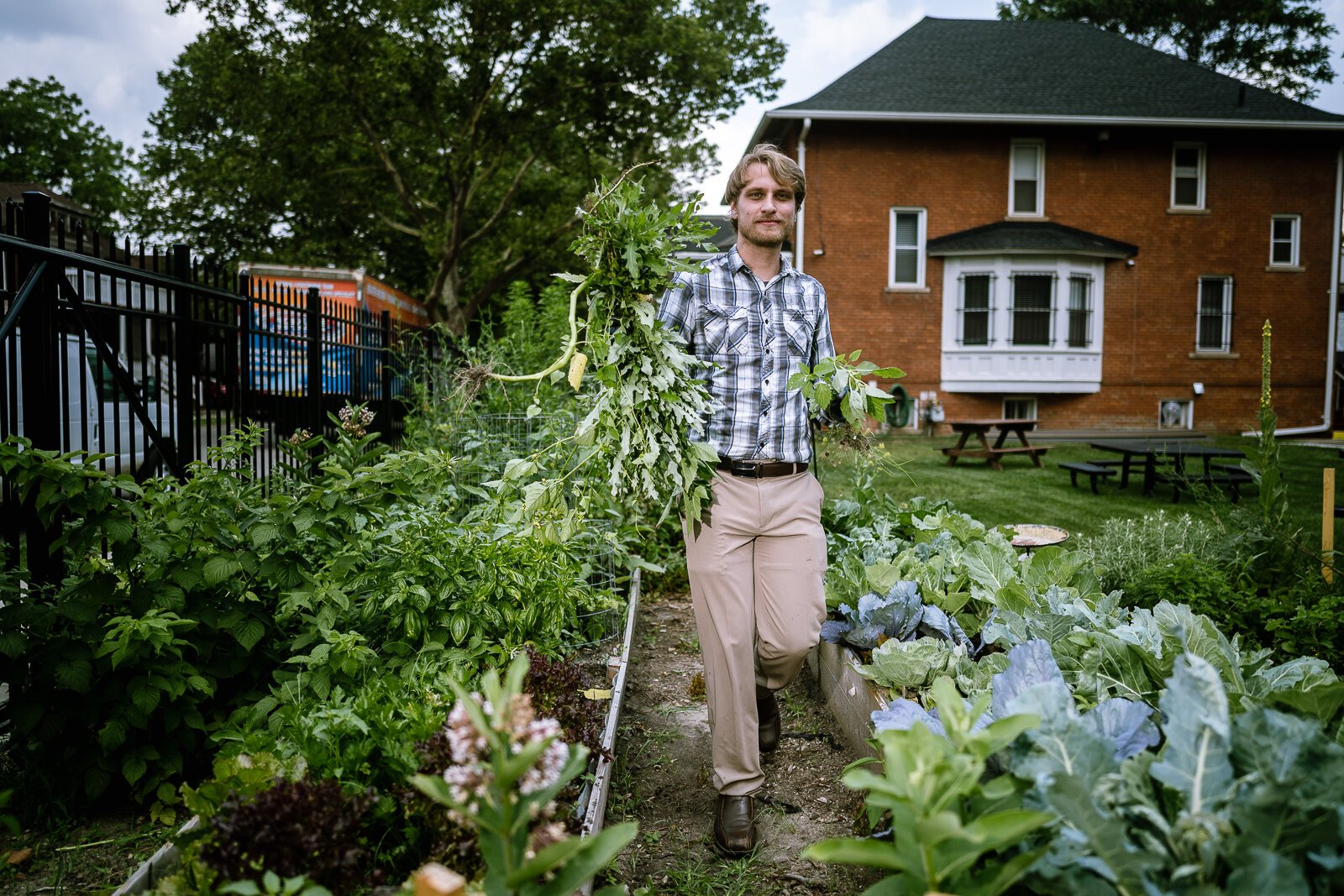 John Peterson in the AIHFS garden.
The AIHFS food sovereignty work strives to involve community members in building healthier environments, habits and relationships. Under the aegis of their Sacred roots initiative, parts of the AIHFS food sovereignty work, as well as the 13 Moons of Anishinaabe nutrition program, are made possible through Michigan Fitness Foundation (MFF) Funding of the Supplementary Nutrition Assistance Program (SNAP-Ed). MFF is a state delivery agency of the Michigan Department of Health and Human Services for the education component of the Supplemental Nutrition Assistance Program. SNAP-Ed is an educational program of the United States Department of Agriculture that teaches people eligible for SNAP how to lead healthier lives. MFF offers grants to conduct SNAP-Ed programs throughout the state of Michigan.
"Our big goal is to encourage the community to reconnect and rediscover this cultural bond," says John Peterson, IAHFS Food Sovereignty Program Manager and Wellness / Volunteering Coordinator. "It's amazing how much we consume that comes from the Americas. In reality, 60% of the food consumed in the world comes from native foods found in North America – corn, beans, potatoes, chocolate, vanilla, cranberries, blueberries, blackberries, strawberries. All kinds of food come from this historical root.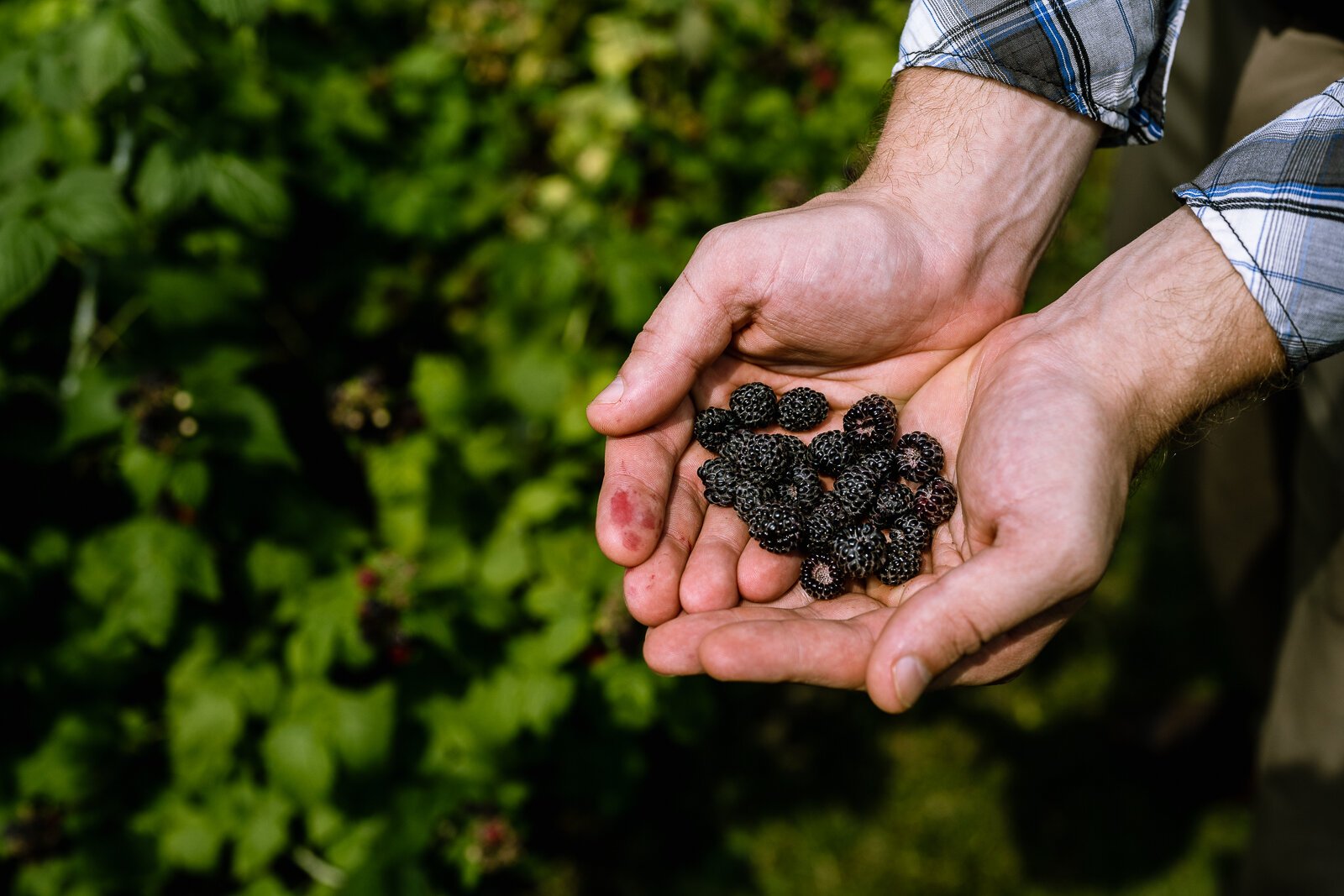 John Peterson picks blackberries in the AIHFS garden.
AIHFS staff approach their food sovereignty work using change to policies, systems and the environment (PES) strategies. The goal is to change the environment so that healthy choices become practical and accessible to all members of the community, while addressing health issues such as obesity, diabetes, cancer and other diseases. chronic.
"The unique challenge with PE work is that it is very slow," says Peterson. "We approach it on the assumption that these things take time, like food. It takes time to grow a crop. There can be a lot of challenges in producing food. Good things take a long time to grow.
As they built the program, AIHFS staff reached out to young people involved in their existing program. Peterson considers Lauren Potorek, 19, one of the initiative's champions.
A student at St. Clair County Community College, Potorek has been very active in her community and sits on the AIHFS Youth Advisory Council. "I like that the [food sovereignty] program is something that we can be involved in, that we can have a voice in how a program works. This can be a problem, but not always, when a youth program is run primarily by adults doing what they think is right, "Potorek says. "Being in this role has really helped me get a better idea of ​​the kind of work I want to do in the future, especially around our food. "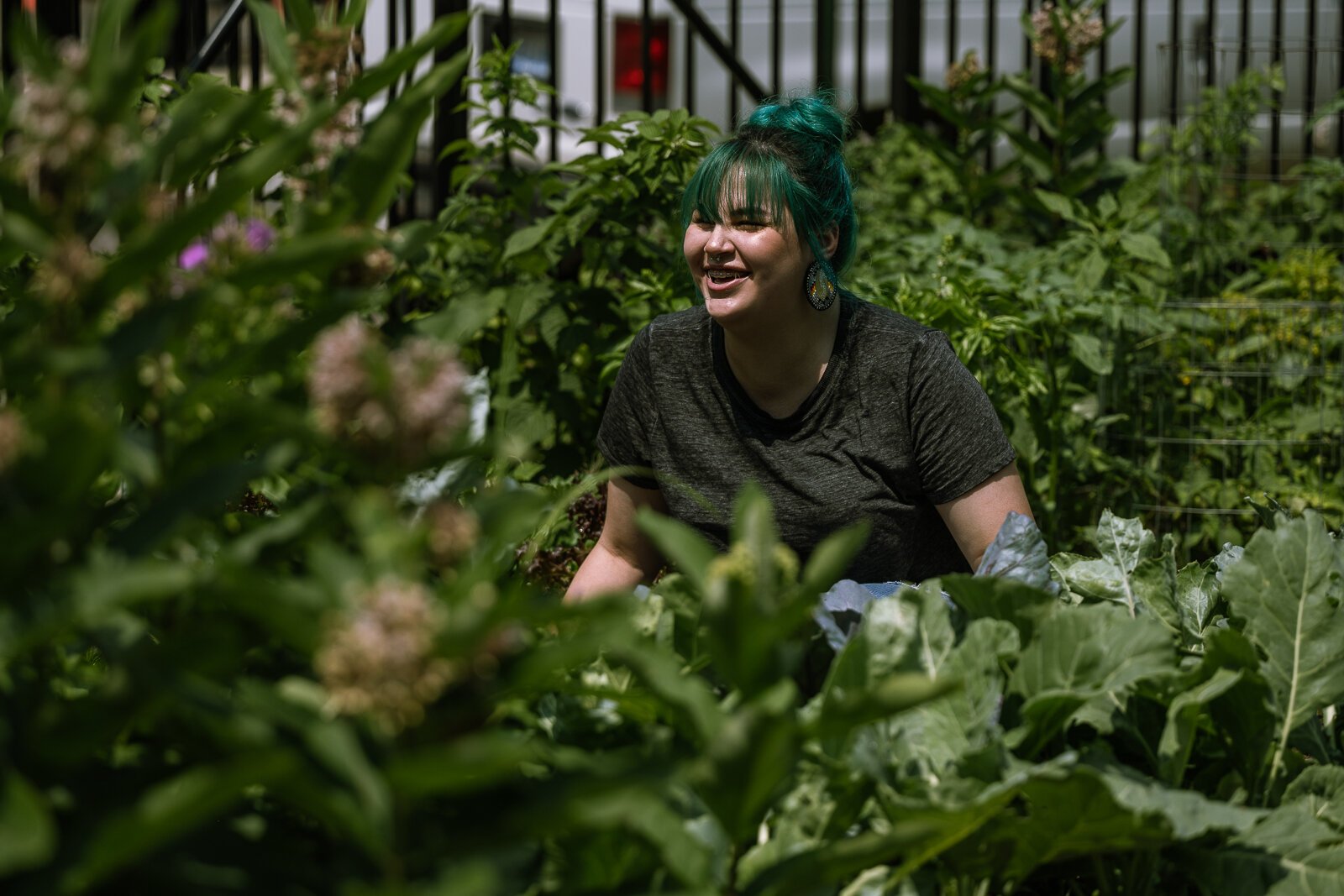 Lauren Potorek in the garden of the AIHFS.
For example, AIHFS delivery of the 13 Moons of Anishinaabe "Healthy Cooking" nutrition program courses will be enhanced by incorporating traditional foods from local indigenous farmers as part of their food sovereignty work. Potorek believes the classes will inspire families to eat more country foods while providing additional benefits.
"They might not live in a place with a lot of space to cook, but they will still be able to focus on country foods and cook a meal that everyone can connect with," she says. "This program will help everyone learn how to prepare foods that don't require a lot of money, and we'll share where they can get food cheaply or for free. Being involved in our 13 Moons and Food Sovereignty programs also creates more leadership and community engagement opportunities for our youth. "
Community involvement has long been a priority for the AIHFS. In addition to standard services offered by integrated health organizations, the organization engages the Indigenous peoples it serves through sweat lodges, gardening and fitness classes, and powwows. This new PES work for food sovereignty will build on this community engagement, complement the way the AIHFS works with neighborhood residents, and provide additional tribal outreach opportunities.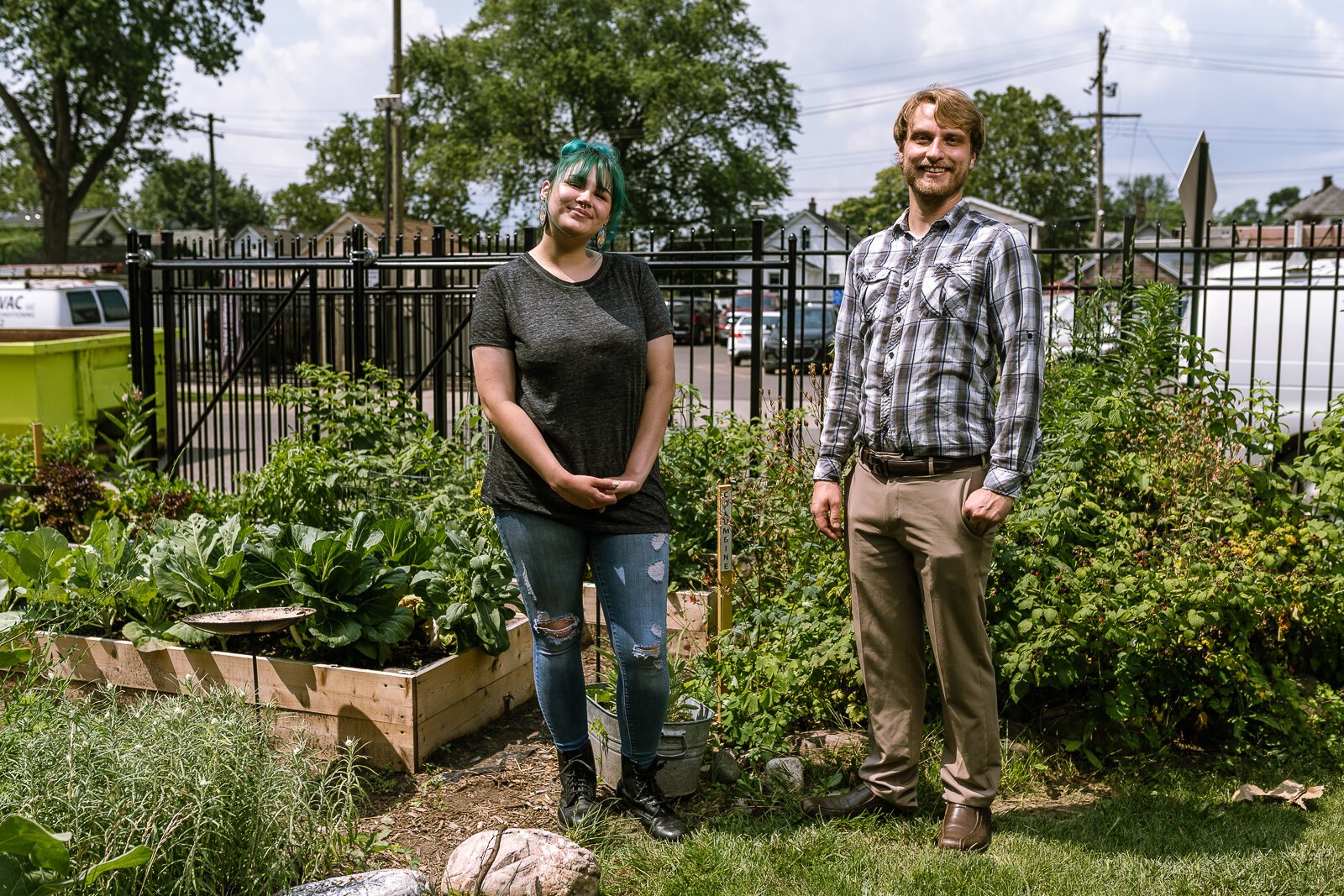 Lauren Potorek and John Peterson in the AIHFS garden.
"One of the things we do is change the mindset in the way we talk about these foods. They are not just for special occasions. This healthy, traditional food culture will support the community and give it what it needs, "says Peterson. "With systems thinking, we recognize that it is not that simple. Like planting seeds in the ground, there are so many dynamic variables to consider. The road ahead is not quite straight, but there is a way.