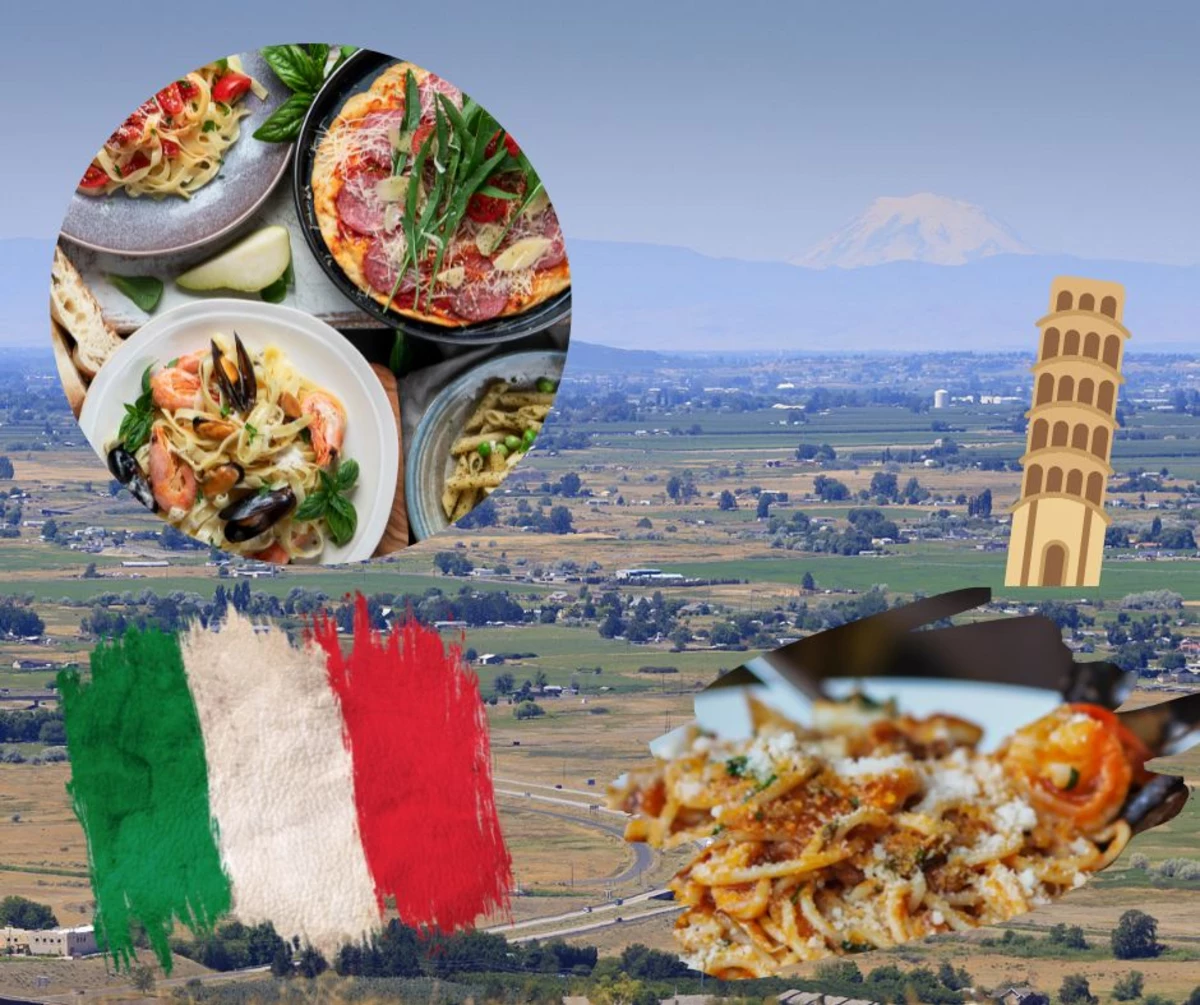 The 3 Best Italian Restaurants in the Yakima Valley
Italian food is comfort food for many of us, who can forget the homemade spaghetti mom made or the lasagna nights for a family dinner? We can always do it at home, but sometimes there's no better feeling than being served and enjoying your favorite meals.
We took the liberty of touring Yakima and finding the best Italian restaurants in the Yakima Valley. We're not going to name Olive Garden by any means, but we're going to dive deep into the local restaurants you'll only find here in the heart of Yakima.
[bprandedapppromo]
3.) Provisions
Not necessarily an Italian restaurant, but they have some of the most amazing Italian dishes. We suggest our favorite which is the Pappardelle which is pappardelle pasta, garlic cream sauce, mushrooms and peas, obviously there is more to choose from so go find your favorite Italian dish here!
2.) Crafted
Again, it's not really an Italian restaurant, but their Italian dishes on the menu are to die for. We start with their tagliatelle pasta which comes with green garlic spinach pesto, bacon, snow peas and more amazing filling. Crafted is famous for their farm-to-table menu, which means a lot changes, what doesn't change is their amazing pasta dishes.
1.) Zesta Cucina
This is the full fledged Italian restaurant we were looking for when we started our search. From their appetizers, to their main courses. Zesta Cucina offers arguably the best Italian cuisine in the valley. Whether you like pasta, steaks, lagana, they have it all. We found our favorite dish with the Chicken Marsala with roasted chicken breast, sautéed mushrooms and marsala reduction, they also serve it with wilted spinach and roasted mashed potatoes. We can't recommend this place highly enough. Make your reservations today and taste Italian cuisine in the Yakima Valley with confidence.
WATCH: Here are recipes copied from 20 of America's most popular fast food restaurants
CHECK IT OUT: See America's 100 Most Popular Brands