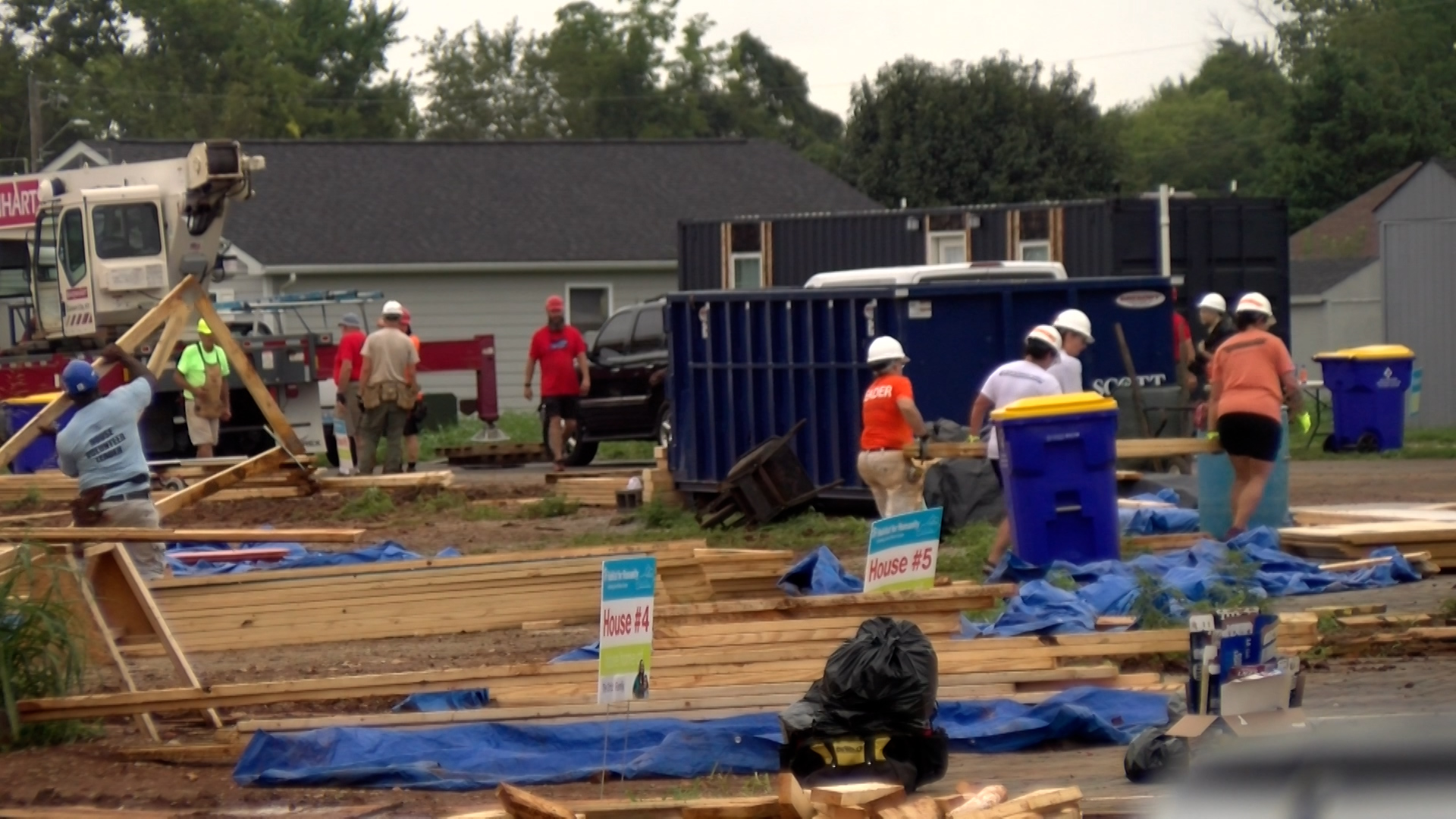 The Blitz building is a week closer; leaders comment on tragic eastern Kentucky flooding
BOWLING GREEN, Ky.- The project to build ten houses in ten weeks is not slowing down despite heavy rains.
Habitat for Humanity kicked off the first week of BG's strong build blitz on Monday.
Homes are being built for tornado survivors who lost everything in the deadly December storms.
Jennifer Tougas, volunteer house manager for Habitat for Humanity, said: 'This week we've had some issues with thunderstorms and the amount of rain we've had, after having been drought all summer, but it's a blessing that it hasn't been so hot".
Local volunteers and from cities and states across the country are helping with the blitz build.
If you are interested in volunteering, visit habitatbg.org.
These homes are built for local survivors of a devastating natural disaster.
News 40 spoke to blitz leaders about recent historic flooding that wreaked havoc in eastern Kentucky.
Rodney Goodman, Executive Director of Habitat for Humanity Restore, said, "We offer our condolences to those who lost their lives, but as they rebuild, we will think of them and see how we can too. to help. "
Tougas also said, "Our prayers are with the same kind of effort that we have seen here in Bowling Green and to show up in Eastern Kentucky and to help the families affected by it."
If you would like to donate to the Team Eastern Kentucky Flood Relief Fund, go to kentucky.gov.