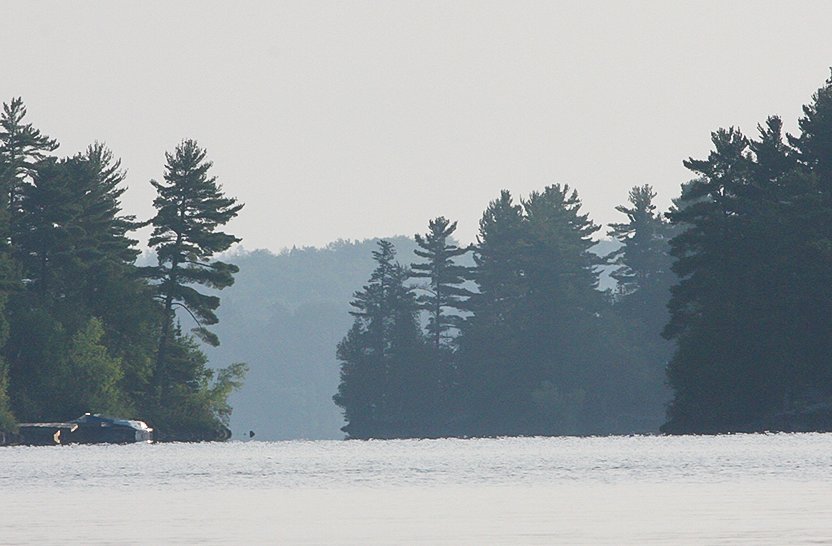 VLA performs extensive water testing
Marshal Helmberger
LAKE VERMILION – Members of the Lake Vermilion Association will soon have a better understanding of water quality here after the lake association's board of directors approved an extensive water testing effort Lake. Sampling will focus on areas of high inflow, such as near the Pike or East Two rivers, and will go well beyond the usual level of testing carried out periodically by state agencies, such as the pollution or the Department of Natural Resources.
"Together we will test about 20 different chemicals and anions," said Craig Beveroth, who leads the project for the lake association. Most state agencies typically only test for three or four different pollutants, plus pH. "We test aluminum down to zinc," Beveroth said. A more comprehensive list includes calcium, chlorides, nitrates, sulfates, total suspended solids, and manganese.
Volunteers collected water samples at several locations, including the outlets of Pike River and East Two River, Stuntz Bay, Big Bay, Frazer Bay, Wakemup Bay and Niles Bay, as well as near the Trout Lake portage.
The test project is not cheap. The VLA board approved a budget of $8,600 late last year and Beveroth expects the effort will cost most of it – and that's not including a considerable amount volunteer time and travel costs associated with the project. But Beveroth said the results, which he hopes to have by the association's annual meeting on August 6, should help establish a solid foundation that will allow the club to monitor changes over time and identify possible sources of future pollution.
Beveroth said the tests could help identify existing hotspots for pollution. He noted that the Pike River, which was once a major source of sulphate pollution, and the East Two River, which is a major source of phosphorus and calcium, are two places they will pay particular attention to.
The East Two River has long been the discharge point for treated sewage from the Tower-Breitung Wastewater Board's lagoons in Breitung Township. "The sewage board has been very cooperative," Beveroth said.
Sampling of the lake water was carried out on June 28 at 16 different locations and the association's volunteers sent the samples to the laboratory for analysis the following day. The Timberjay hopes to publish the results once the lake association makes them available.