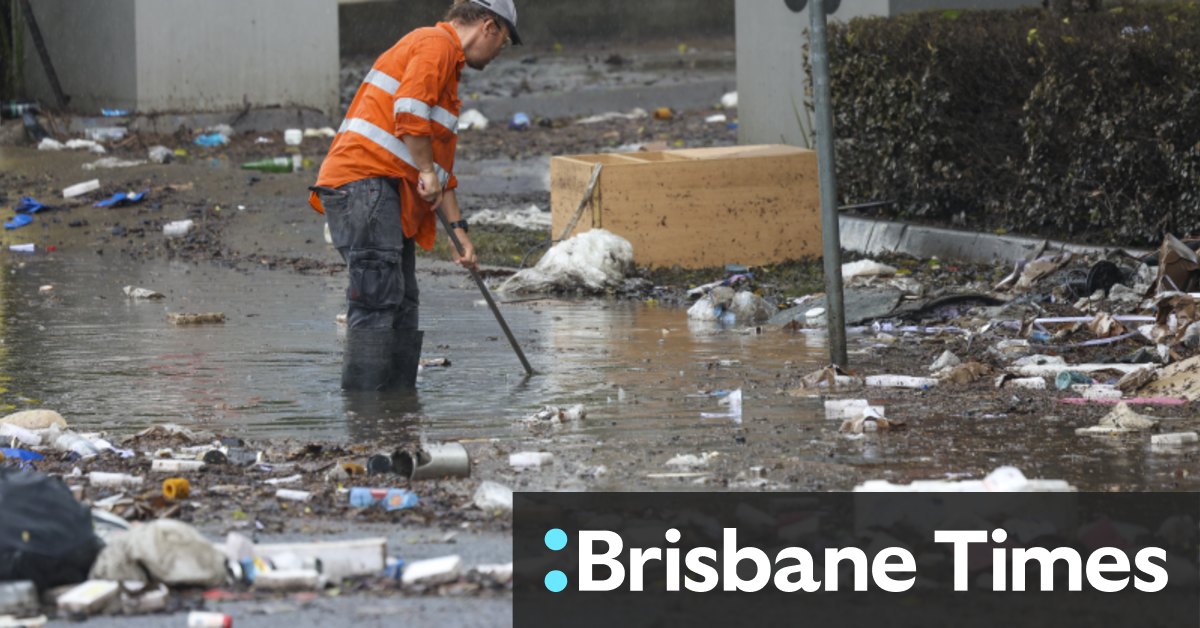 Woman found dead, army of mud hits streets as flood aid announced
Speaking at Mitchelton Football Club, one of several sports clubs devastated by the floods, Deputy Prime Minister Steven Miles hailed the return of the mud army.
"Now is where the spirit of Queensland comes out," he said.
"You can see it in the trailers, wheelbarrows and chainsaws, and all their hands here, helping to get our communities back up and running so that as soon as possible we can put all those tools away and get back to our sport of the weekend. end.
It wasn't just the mud army on the streets of South East Queensland. The real army was also out in force, with 321 members of the Australian Defense Force helping with the cleanup.
But the other side of human nature had also emerged, Mr Miles said, with several other looters arrested, including in the downtown area of ​​Milton.
"What is most disappointing of all is that some of them include re-arrests for people who have already been arrested for looting," he said.
Loading
"Our message is that there are 120 police officers on land and water who are upholding and protecting the communities that have been impacted by these floods, so if you think this is your opportunity to go raid these areas, You are wrong.
"The police will catch you and arrest you."
Evacuation centers were still accommodating 178 flood victims, Mr Miles said, up from 266 on Friday.
Prime Minister Scott Morrison and Queensland Premier Annastacia Palaszczuk jointly announced a $558.5million relief package on Saturday morning, with grants of up to $75,000 made available to producers primary, $50,000 for small businesses and nonprofits, and $20,000 for sports and community clubs.
The 19 affected councils would also immediately receive $1 million to help with cleanup activities.
"I saw the devastation of this flood with my own eyes this week in Brisbane, and I knew how important it was to put money into the hands of local farmers, small businesses and community groups across Queensland to help them rebuild and recover," Mr Morrisson said.
Queensland Reconstruction Authority chief executive Brendan Moon said the state had experienced more than 90 natural disasters since 2010.
"Right now our priorities are getting people home," he said. "It's about reconnecting communities and getting businesses back to working."
Mr Moon said there had been a number of short-term relief measures to help people return home, businesses open and community groups back up and running.
Grants are available from the Queensland Rural and Industry Development Authority on 1800 623 946 or qrida.qld.gov.au.